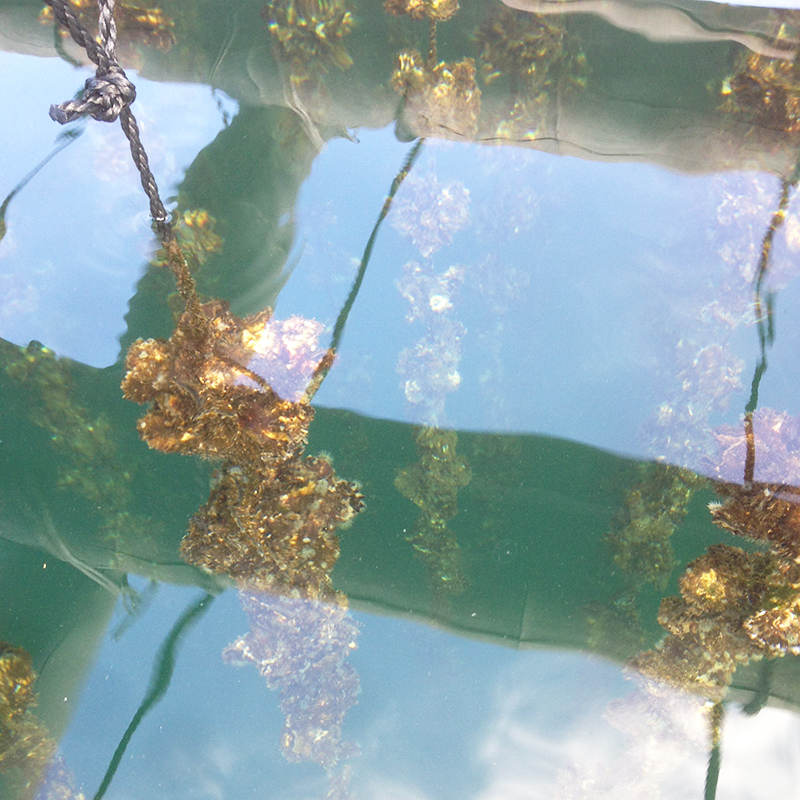 Around the Kitagi Island waters where 'Kitaki-kaki' Oysters grow, there are no large estuaries and
there is no marine environmental pollution caused by drainage of daily life water.

To that proof, no abnormality has been found on the water quality inspections / random-pick
inspections in the past 18 years.
Kitagi Island waters are one of the cleanest sea areas in the entire Setonaikai Sea lying in Chugoku
and Shikoku regions.
This beautiful Kitagi Island waters with high transparency that enables you to see deep into the ocean,
nurtures abundant plankton and is the best environment for growing oysters.
'Kitaki-kaki' is the first oyster brand in the Seto Inland Sea that is admitted to be sold in Okayama
prefecture, for raw eating with shells.
Along with the cultivation of 'Kitaki-kaki' Oysters, Yuwa Fishery protects and nurtures a breeding
environment for fisheries resources in the Kitagi Island waters, one of the cleanest areas of the Seto
Inland Sea.